Historical Hot or Not V
Today's submission for your aesthetic consideration is Lord Elgin; yes,
that Lord Elgin
, of the marbles in the British Museum. Here is a portrait of him before that now-politically-incorrect historical episode.
Thomas Bruce, 7th Earl of Elgin

(1766-1841), by George Perfect Harding, after Anton Graff, 1787, NPG. and detail (below):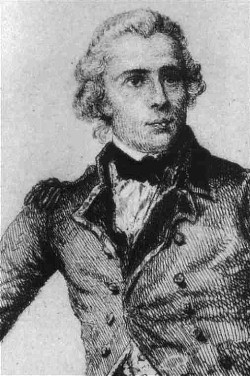 He's rather debonair, leaning on his stick like that. Plus, he still has his nose here (syphilis hadn't quite taken its toll yet). So, Hot or Not? Or Naughty?